REASONS TO FALL IN LOVE WITH VIETNAM (PART TWO)
on

7 Jan, 2016
In Food Blog, Travel Blog, Uncategorized
Scooters/Traffic
Scooters are nothing special, they are everywhere on this planet. BUT scooters in Vietnam are a pretty big deal. We have around 90 million people in the country and guess what, nearly each of them owns a motorbike (excluding children and elders). Coming to Vietnam, you will see for yourself the lines of scooters that never seem to end and really bad traffic jam at rush hour, which is definitely an inconvenient experience for travelers.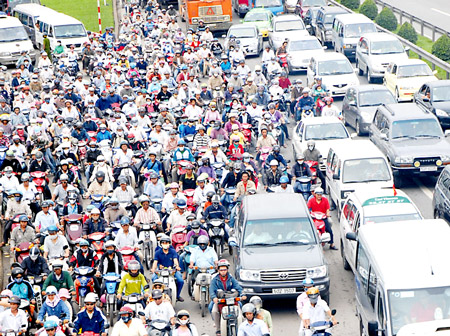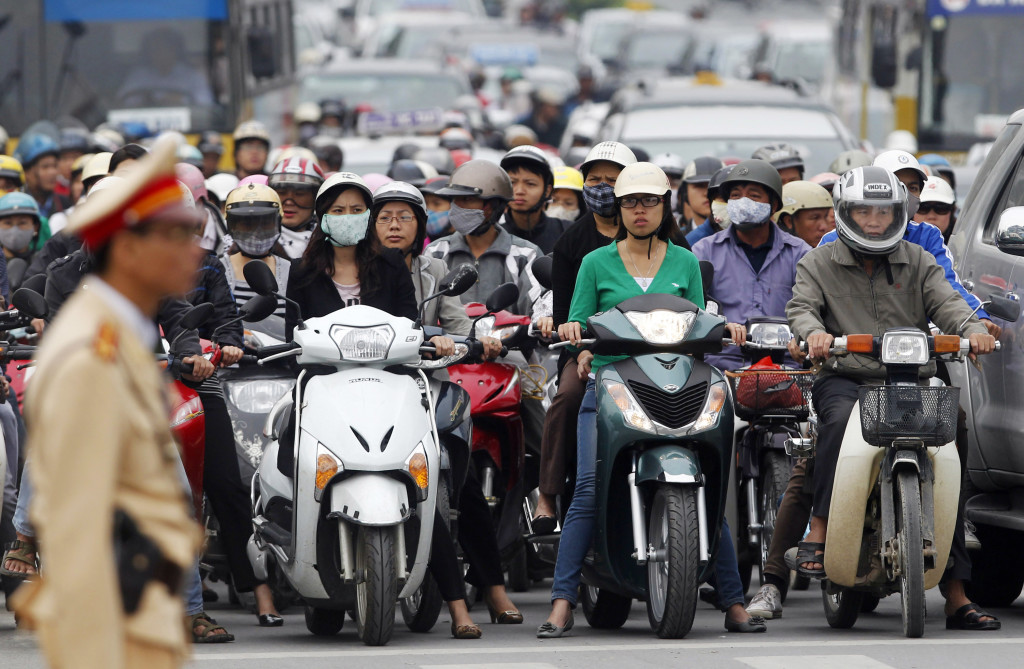 See? The amount of scooters in Vietnam will overwhelm you, I guarantee.
2. People
It seems ridiculous how a Vietnamese is writing to praise the Vietnamese for being nice, friendly and supportive. But all of that is objectively true and this is based on my observation and my involvement with people from every walk of life that I have got to talked and worked with. However, I must say that Southern Vietnamese are much friendlier than Northern Vietnamese.
In Ho Chi Minh city, which is the biggest and richest city of Vietnam, you can walk pass by any street and you will, in all likelihood, see a tank of free iced tea prepared by the local for passer-by, traveler or anyone needy. That sounds pretty normal, but if you are lost in a big city with no penny left, you are gonna appreciate these water tanks immensely. And if you happened to be lost, just ask a passer-by or anyone you see the roads, they will willingly show you everything they know.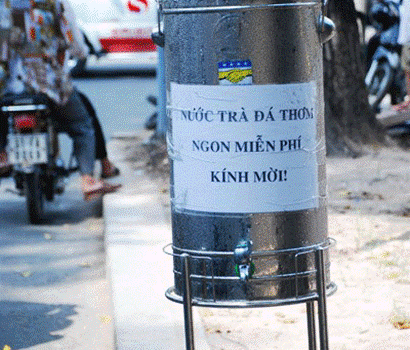 Moreover, if your bike suddenly shut down and you don't have much cash left. No worry, we got you covered. Just take your bike to the nearest mechanic shop and you may have it free (or you have to pay back later, but either way you still get your bike fixed in that situation). Some mechanic shops even have signs saying "Free service for disabled and poor people". I know right, too much love in this town.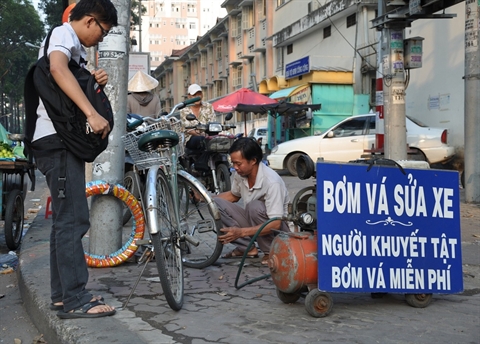 Oh, and everyone smiles.
3.Nature
Our territory runs along the coast and that is why beaches are available in most cities and provinces. White sand, yellow sand, muddy sand, we have all.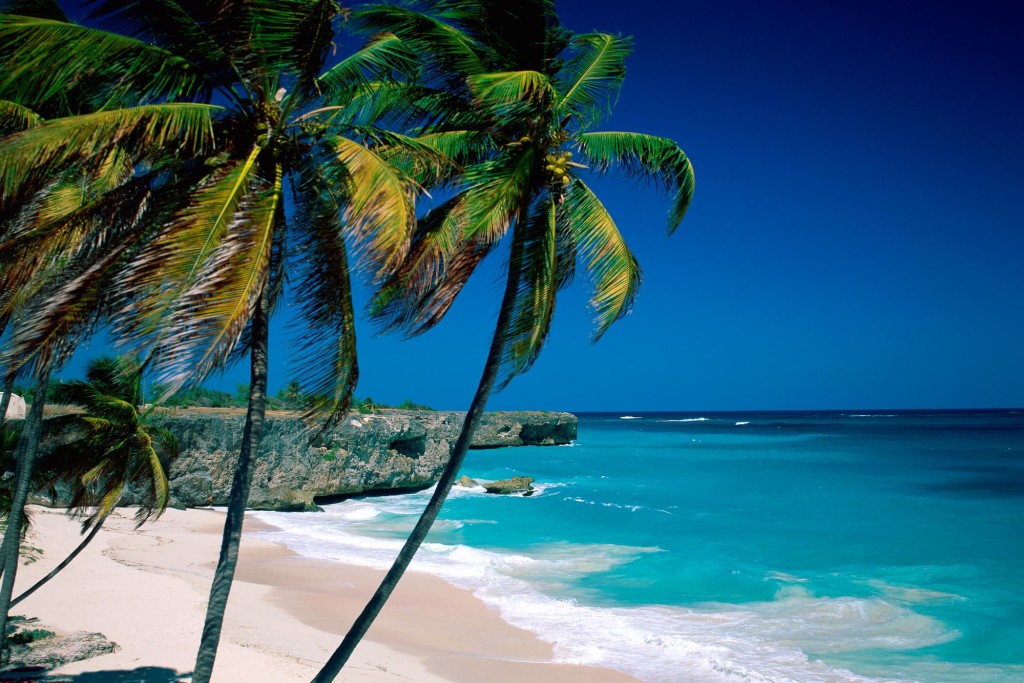 And the caves will surely astound you.
And the mountains.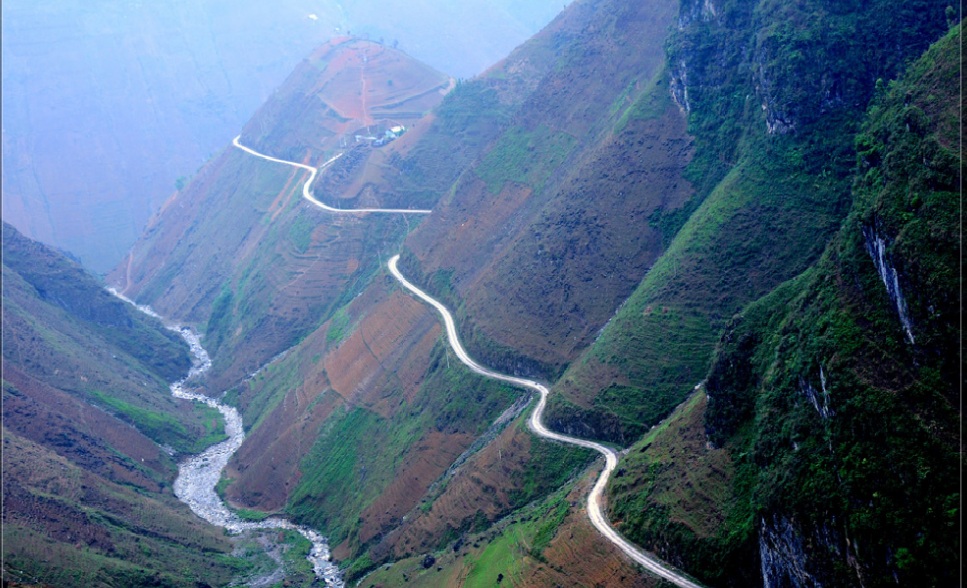 Fansipan peak, 3142 meters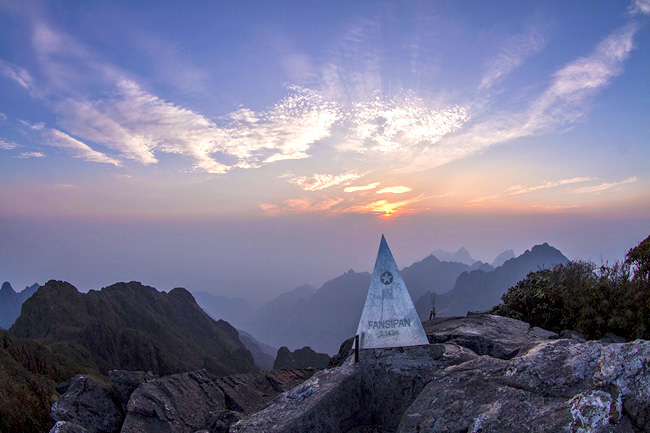 The Bays.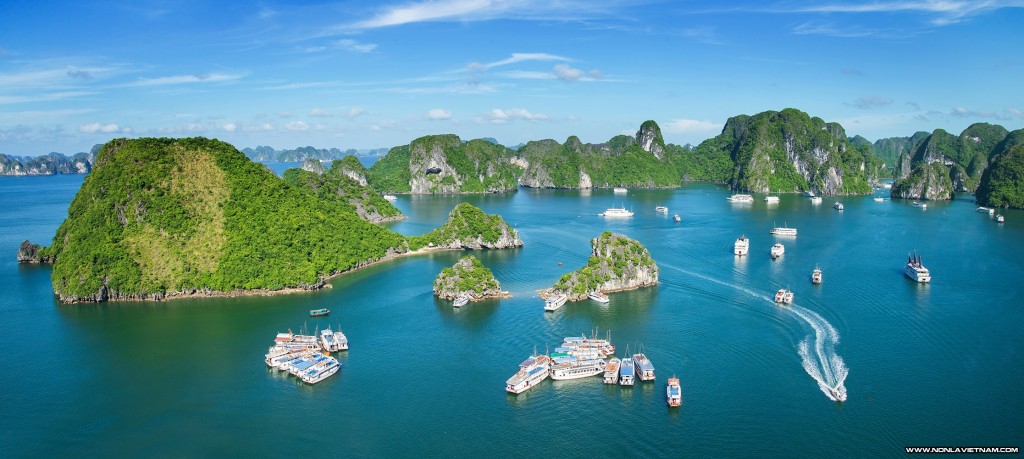 The woods.
We have it all. And there are even more of nature to see!