Saigon Mid-Autumn Fest – Be completed with moon cakes
on

14 Sep, 2015
In Travel Blog
If you ever take part in Autumn Festival in Japan or China, you will not miss the chance to experience the differences and uniqueness in the festival of Vietnam.
If you did not get the chance to be in that special event, the up-coming festival is for you.
Mid-Autumn Festival (Tet Trung Thu) in Vietnam is celebrated on August 15th following the Lunar Calendar. This is the time for family reunions and also an important festival for children. Children receive toys, fruit and especially moon-shaped cakes as gifts.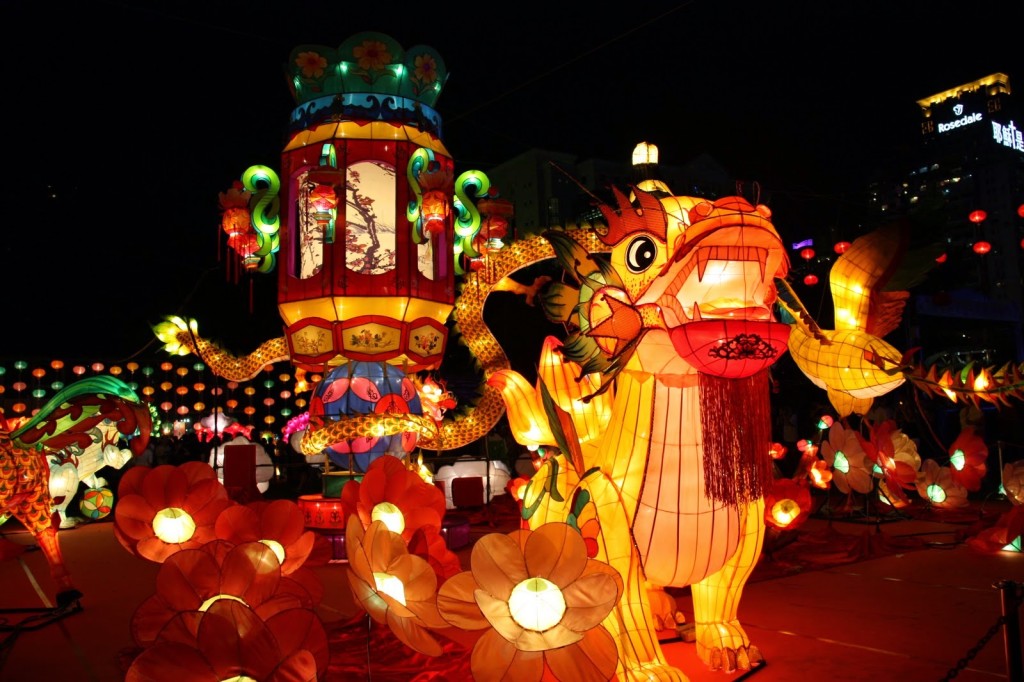 Before the festival, moon cakes cover all the streets with a variety of types and flavors, particularly outstanding among them are salted egg cakes, matcha cakes and snow skin cakes.
Salted egg moon cakes
Gently bite a salted egg moon cake; you will feel the sweet and soft of the cover, the crispness of lotus seeds, and especially the unique salty of egg in the core.
Salted eggs are one of the favorite ingredients of Vietnamese cakes. They appear in many cakes because of their strange and addictive flavor.
Get this moon cake and give it a try to taste "one-of-a-kind" traditional Vietnamese flavor.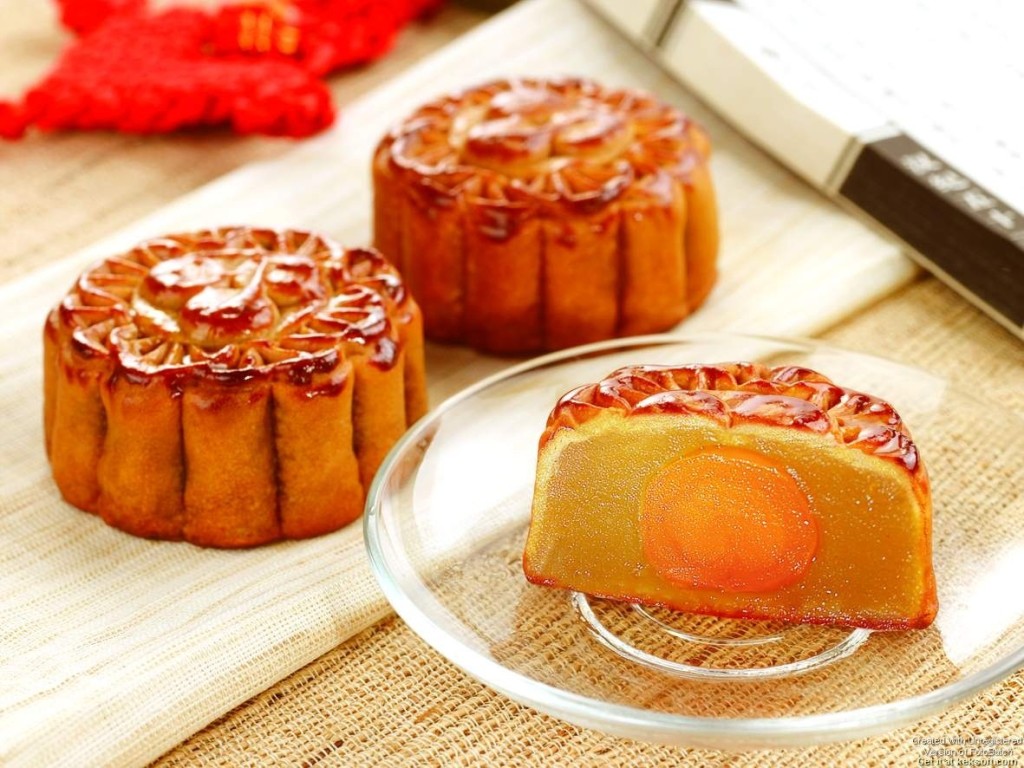 Matcha moon cakes
Matcha (green tea powder) is now famous for its distinctive taste and great benefits. The flavor is considered to satisfy the most fastidious people. Besides that, matcha also keeps the doctor away. It contains high amount of antioxidants which help fighting against negative effects of UV radiation, giving us young-looking skin and also boost memory and concentration.
If you are looking for a kind gift which is suitable for everyone, this kind of moon cake is the best fit.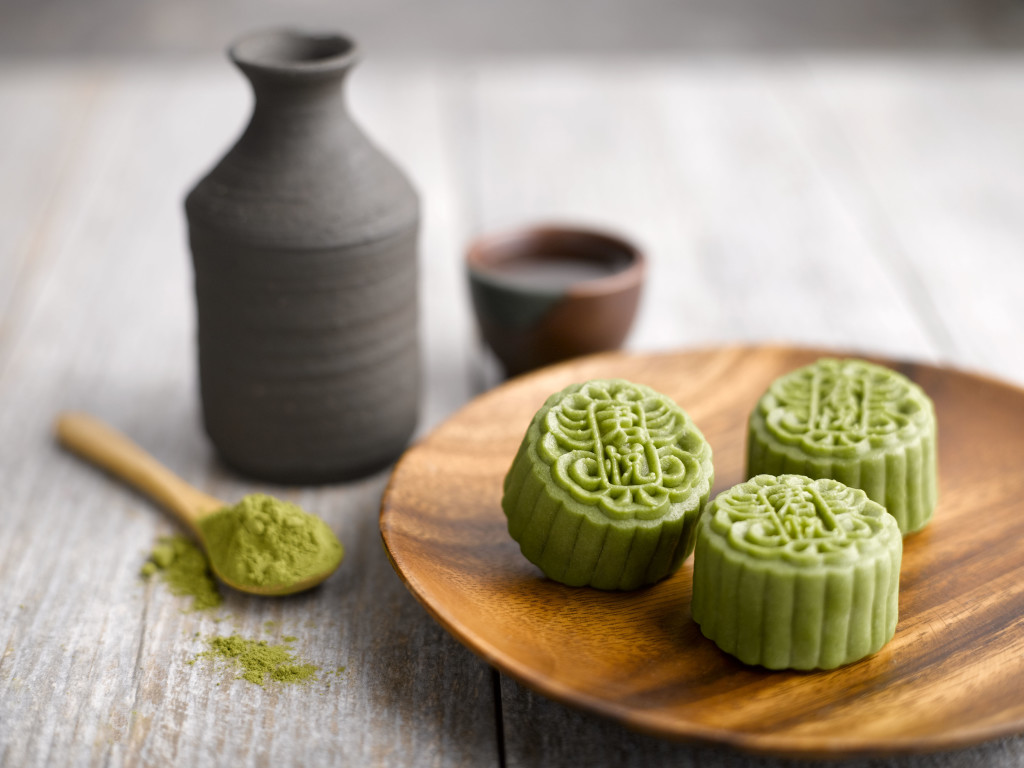 Snow skin moon cakes
Covered with a white skin like snow, this moon cake brings customers elegance and purity.
This is a special type, quite different from the others; not-baked method is applied. Therefore, this type contains the least amount of fat content of all three types. Main special ingredient is glutinous rice, which is sticky and soft. Lotus seeds are included.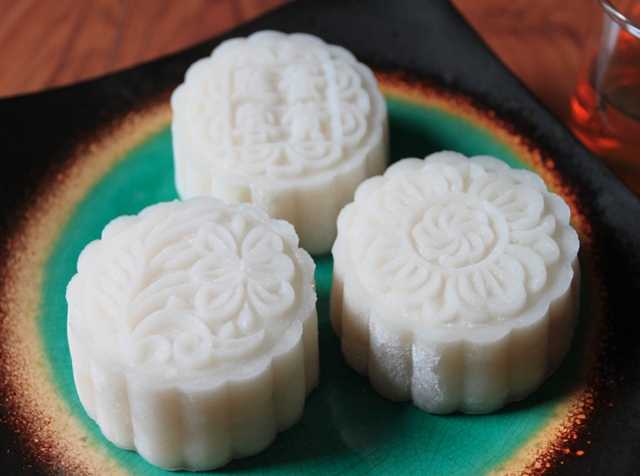 Cake-eating tips
Vietnamese usually eat moon cakes with tea. Eating too much moon cakes can increase cardiovascular disease rates or gain weights easily, so drinking tea while using cakes is the best way to reduce these diseases. Green tea or oolong tea should be drunk with salty cakes; while chamomile tea goes with sweet cakes. These kinds of tea contain acid acetic, helping conciliate fat content.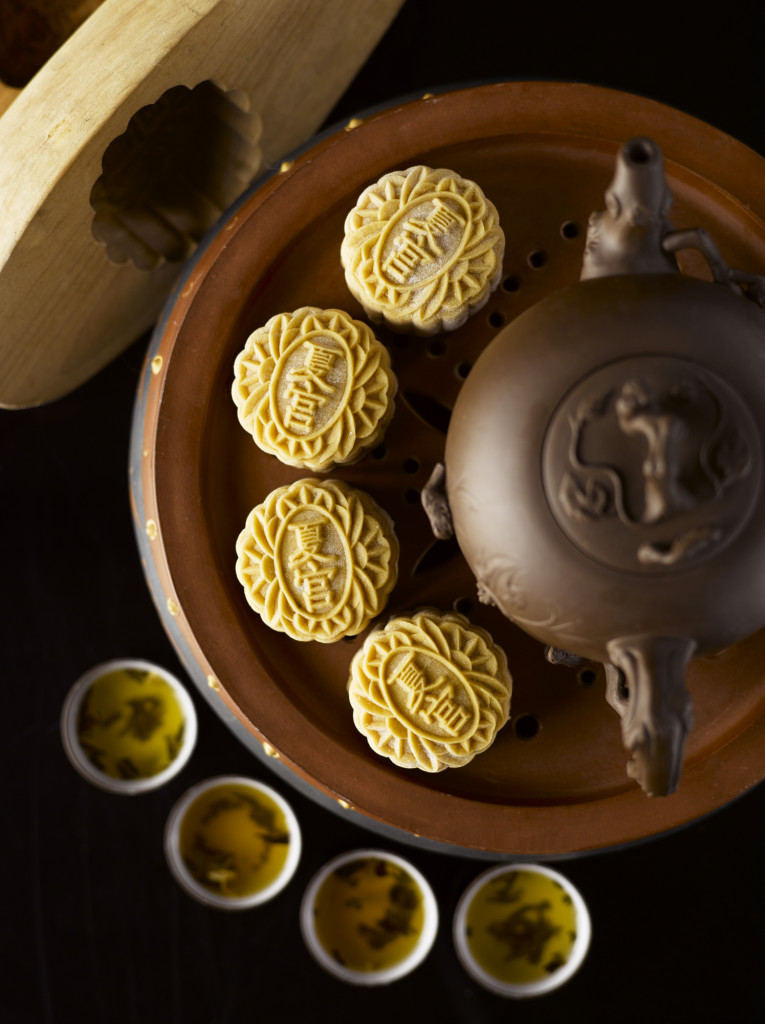 Mid-Autumn Festival is not festival without moon cakes
You cannot fully enjoy the essence and beauty of the festival if you do not have some moon cakes in your house because moon cakes on its own express tradition and soul of Vietnamese people. National flower of Vietnam is lotus, so lotus seed is the main ingredient which is included in all types of moon cake. When a lotus seed is seen in the cake, the image of Vietnam immediately appears in customers' mind.
Salted eggs are the second favorite ingredient. Ancestors preserve eggs with salt to keep them fresh, which indicates Vietnamese character: respect every gifts of the nature.
Vietnamese appreciate the love from others. Therefore, festivals are occasions to show the concerns. Mid-Autumn Festival is for everyone gathering together. Vietnamese chooses the way of exchanging moon cakes to send best wishes.
I have lived in Vietnam the whole of my life and never missed any Mid-Autumn Festival because I fail to resist its attraction. So my advice for you: Try the unique and authentic taste of the festival in general and of the moon cake in particular, then get your own experience to tell your friends when you come back to you country. Are you ready for the journey?
———————————-
Saigon Food Tour – The journey of taste
Book now: www.saigonfoodtour.com
Follow us on instagram @saigonfoodtour