Reasons To Fall In Love With Saigon (Part One)
on

10 Dec, 2015
In Food Blog, Travel Blog, Uncategorized
Saigon or Ho Chi Minh City is the biggest city of Vietnam. Saigon is lively and full of the friendliest of people. Saigon is rapidly growing. Saigon is vintage with all the old buidings and constructions from the last century. Saigon is beautiful with all of its colors of life. If you ever come to Saigon, be prepared as the heat of this beautiful city is very likely to struck you. And if you happen to hesitate not booking your ticket to this city, let us Saigon Food Tour guide you through the reasons why you should spend a while here.
Food
Well, just a short 10-minute walk on a random street in Saigon will help you notice that we have food EVRYWHERE, literally. We have food at vendors and in reastaurants from home-based and fancy ones. And the best thing? Many of them open through the night. Yes, through the night. So you don't have to worry about not having anything to eat at 3am.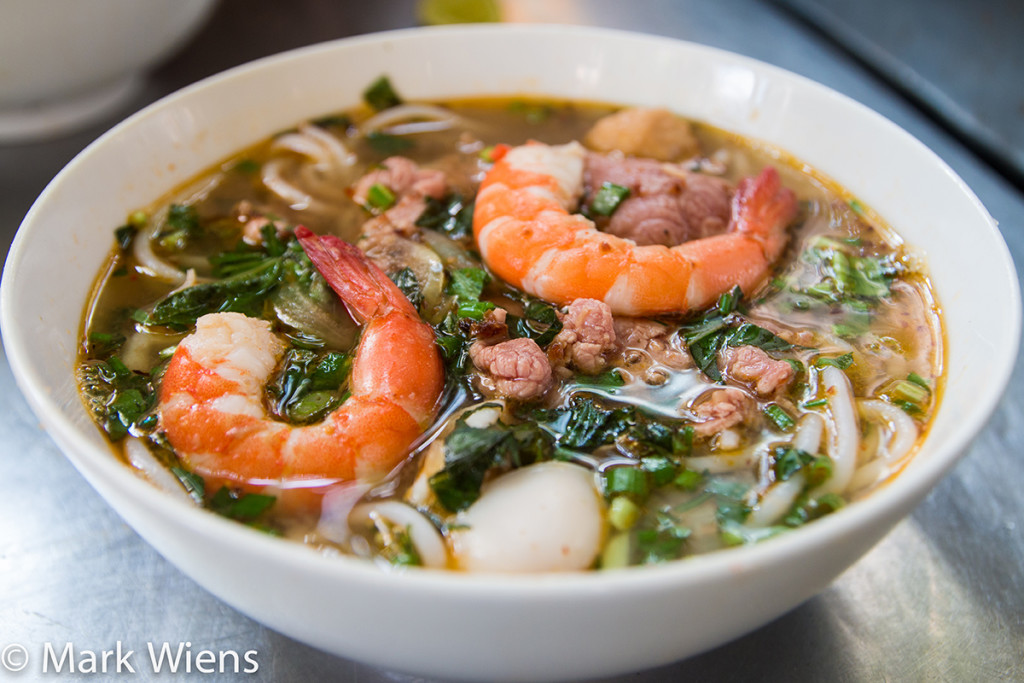 From all kinds of noodle soup…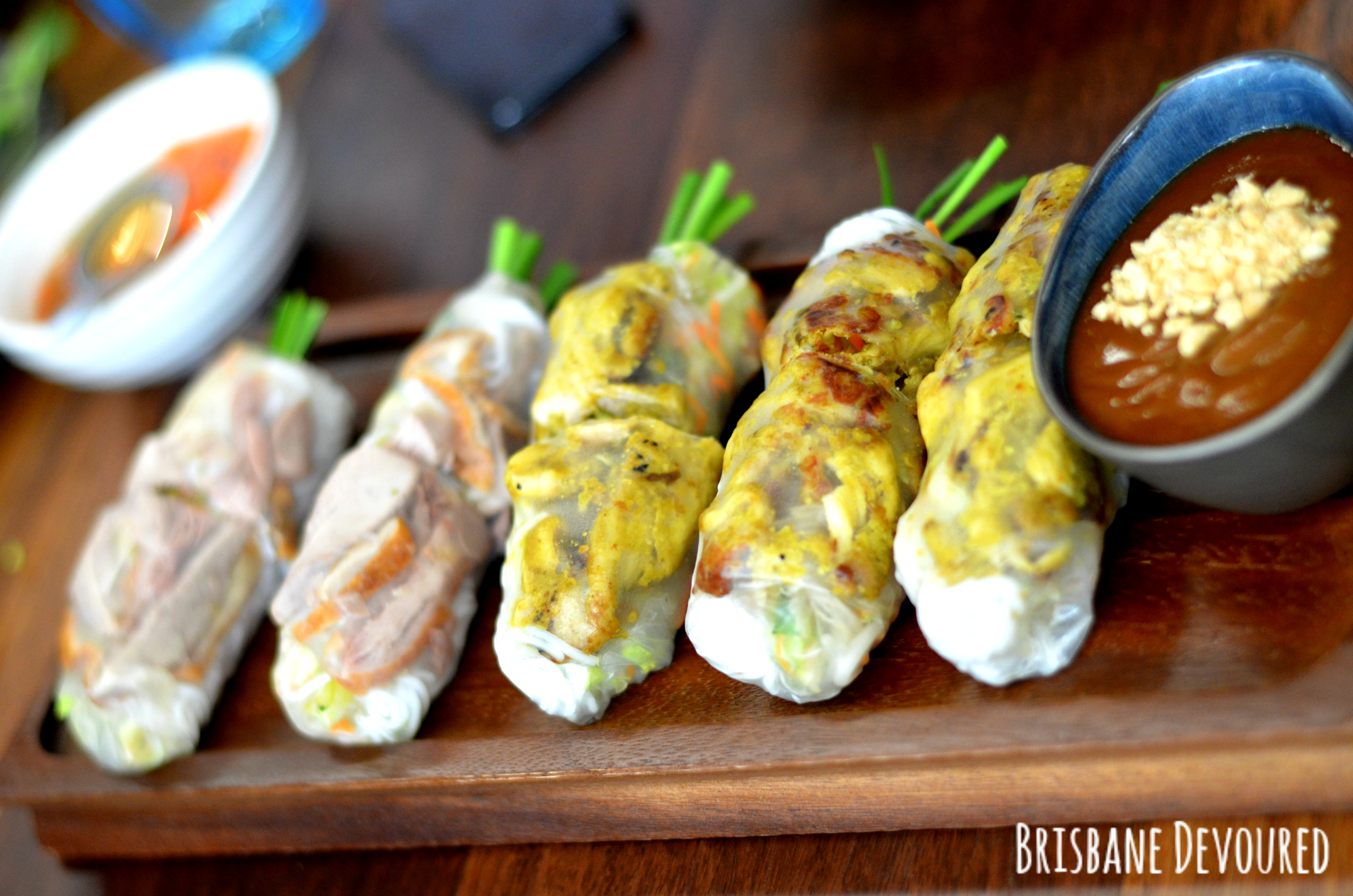 ….to these delectable rolls.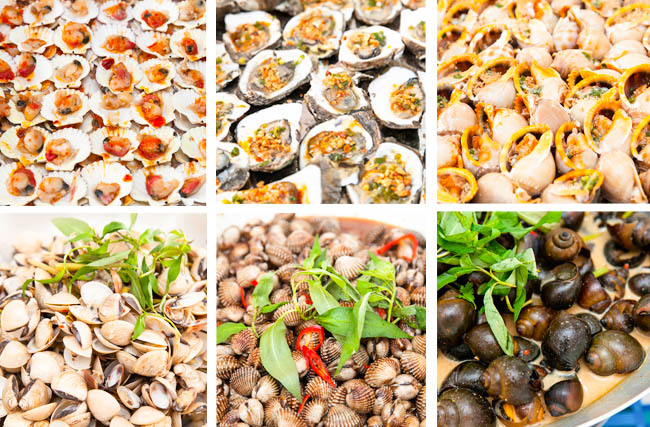 Did I mention we have many many types of snails?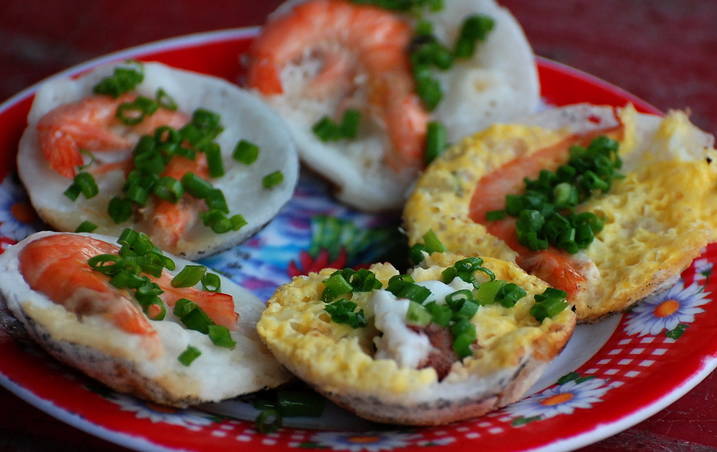 The typical grilled rice flour cakes.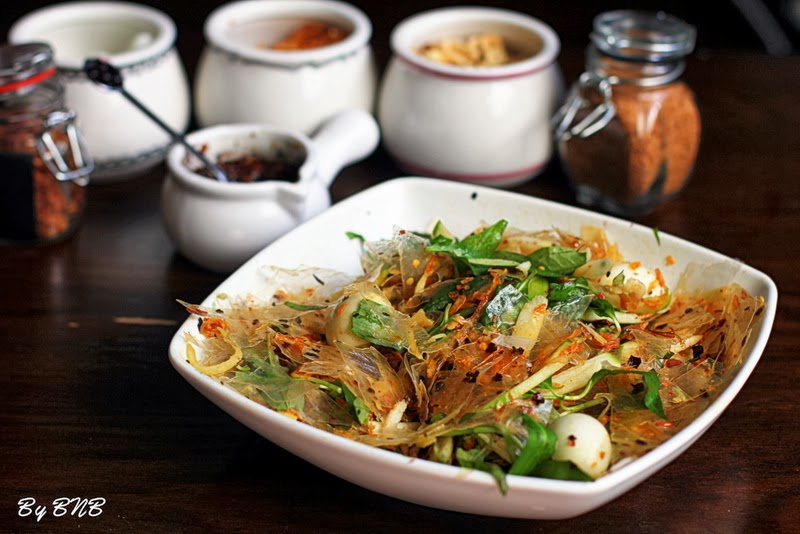 Or "banh trang tron" – rice paper salad 😛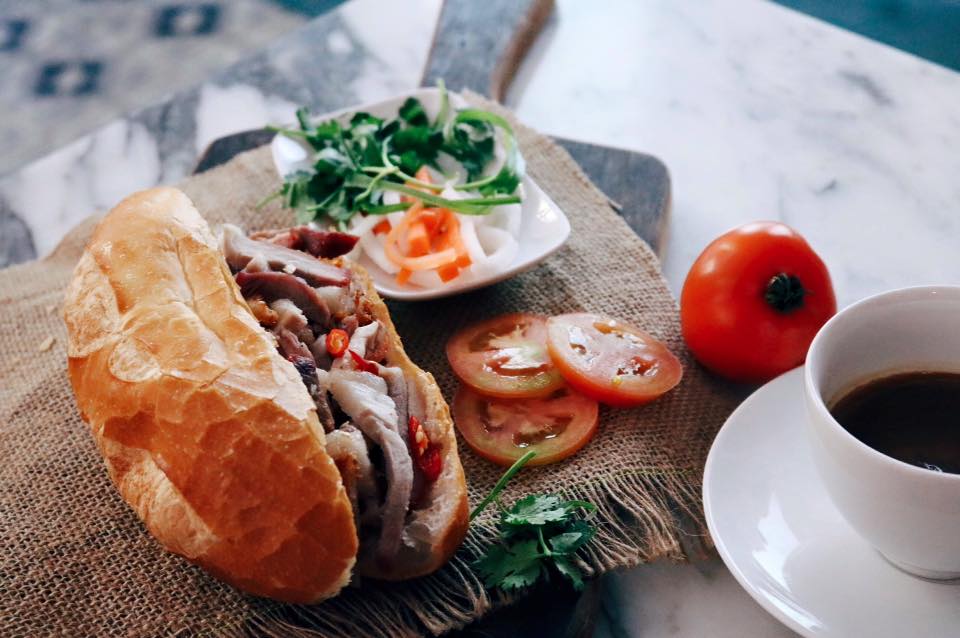 The distinguished BANH MI! Whoop!
Those are just a few dishes you may encounter here in Saigon, and there are many more to come! They are all so cheap and delicious! Yo can get any of the dishes in the above images for less than $2! Vietnamese food is generally super flavorful and colorful and most of them are combinations of veggies, protein and rice so you surely will stay healthy. And remember, vendors and home-run restaurants are always more authentic and delicious than fancy restaurants 😉
2. Coffee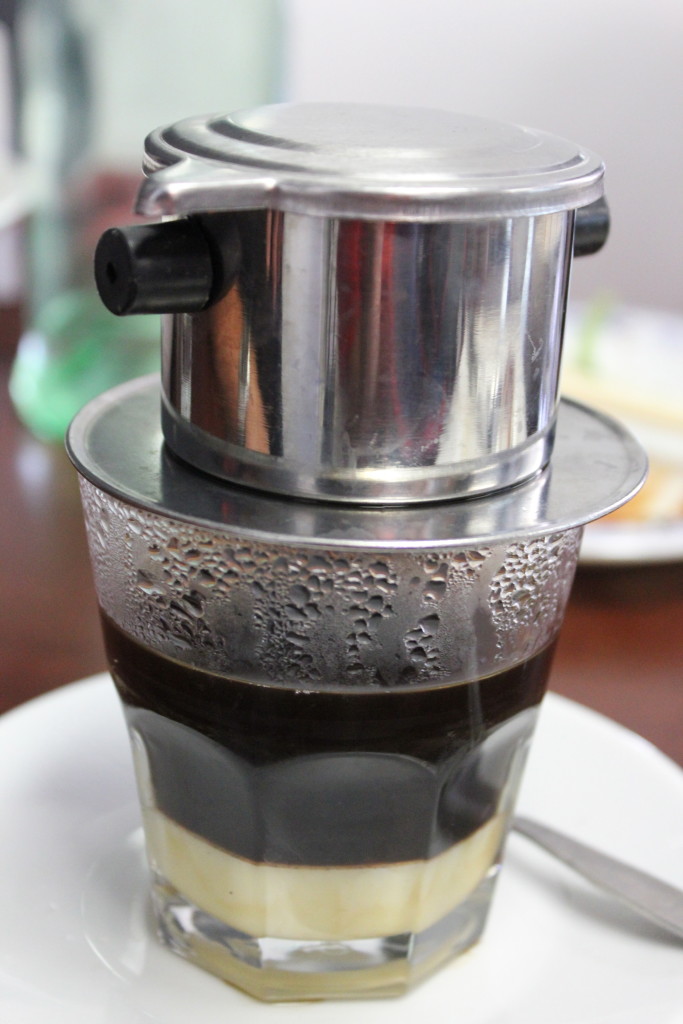 Traditional Vietnamese coffee
Viet coffee is strong, seriously strong and bitter. Usually you will get to drink freshly-ground coffee seeds or coffee powder in a filtering cup. And then you gotta wait until all the coffee is drained from the cup and that should take a while. Not only black coffee, milk coffee is popular here in Saigon too. The milk us Saigonese use is condensed milk, which adds a whole lot of sweetness to the bitterness of orginal coffee. You can either have your coffee hot, which is going to be either super sweet or super bitter, or have it iced.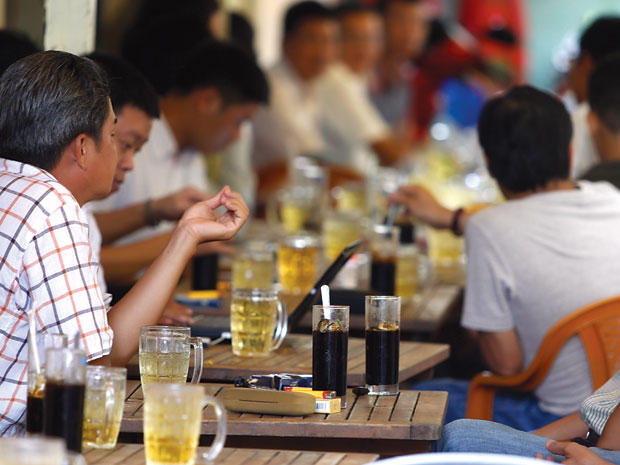 Of course you can grab your coffee at a fancy store but why not try sipping on this brilliant liquid by the vendor, watching people rushing by?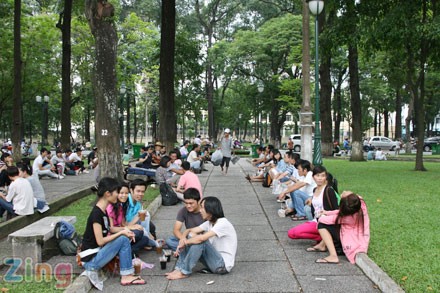 Cafe bệt – sit-down coffee, is a culture of young Saigonese
3. Fruit
As you know, Vietnam is a tropical country so we have a bunch of fruit that you may have never heard of before. So if you are a fruit kinda person, Vietnam – Saigon is definitely your must.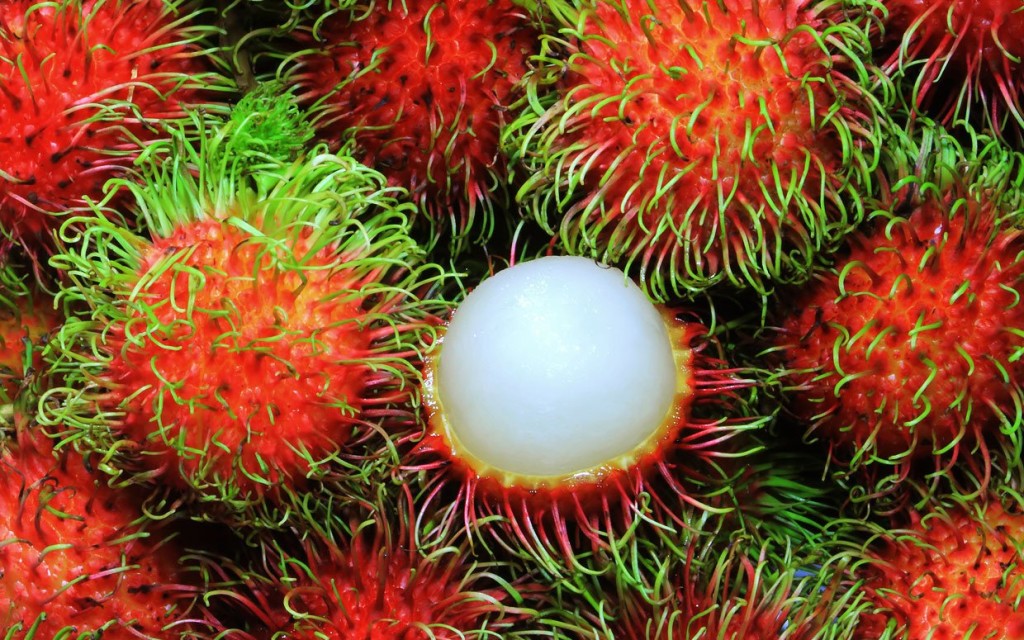 Rambutan. Yum.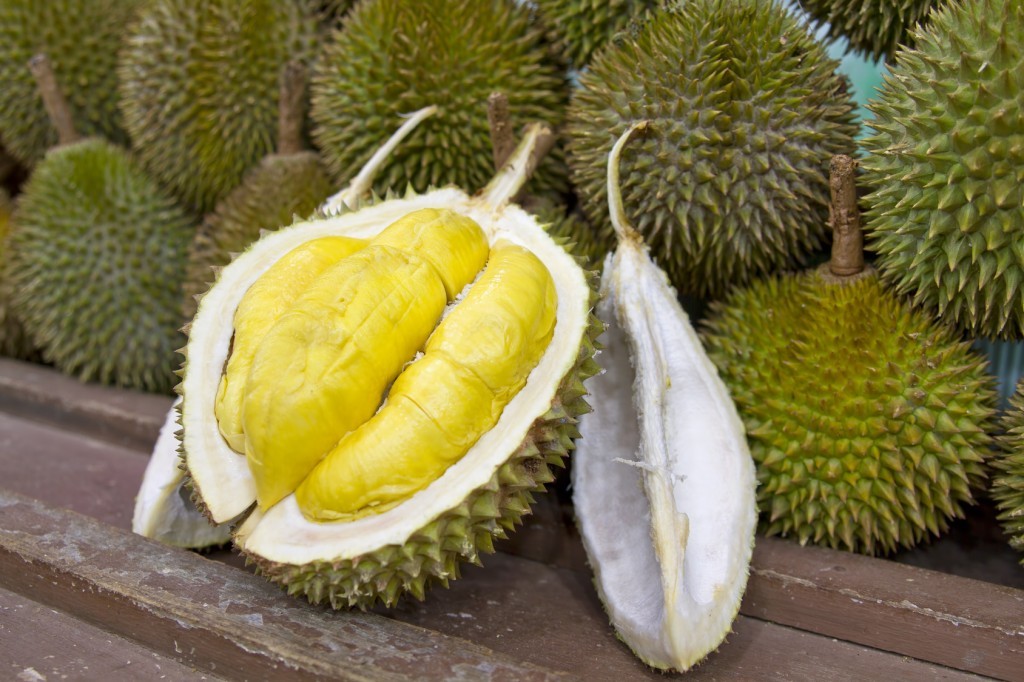 Is that…durian? *drool*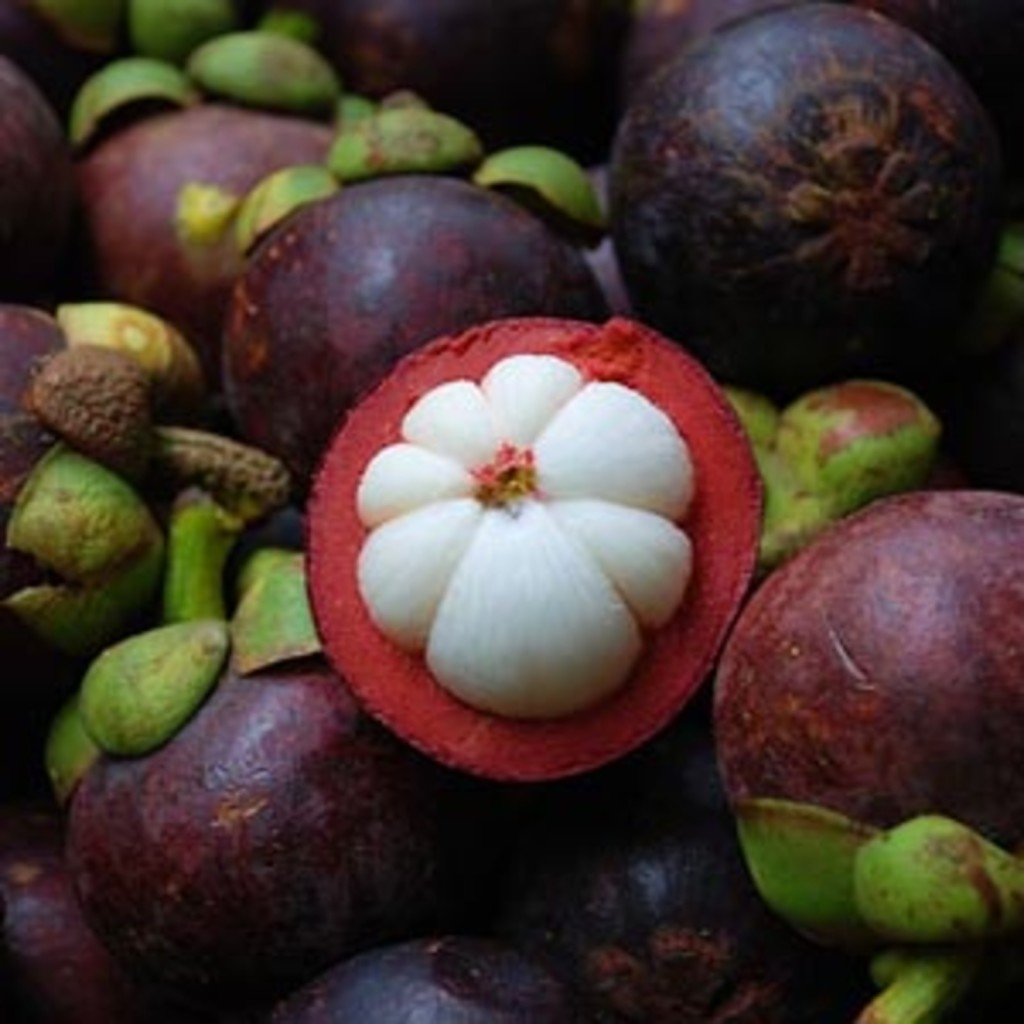 Trust me, once you tried a mangosteen, there is no way you are gonna forget how the sweet and the sour can beautifully combine in this fruit
Of course, there are many more and we just cannot show you all of them. And fruit in Saigon is very affordable too. You can get a kilo for these cuties above for less than $4. And they are sold everywhere, from vendors to supermarkets.