The Best of Pho Saigon In A One-Hour Experience & Top 10 Must-Try Pho Houses
on

18 Dec, 2022
In Food Blog, Travel Blog
Pho Saigon is a very common dish in Vietnam, particularly in the country's towns and cities. It's very unpretentious, but don't mistake it for being simple. It's ubiquitous, so you'll see it on virtually every street corner in every city and town. Pho is a family business in Vietnam, so the best of the best pho joints have been around for decades.
The broth for pho, which takes six to eight hours to make and may have as many as 50 ingredients, is a closely-guarded secret. Northern pho (Pho mien bac) is the most popular pho in Hanoi, but others prefer southern pho (Pho mien nam) with an abundance of fresh herbs on the side. There is a good deal of personal preference in pho, so while some people prefer the straightforward, earthy flavors of northern pho (Pho mien bac), others prefer the more complicated southern pho (Pho mien nam).
How to order Pho Saigon in the most Vietnamese way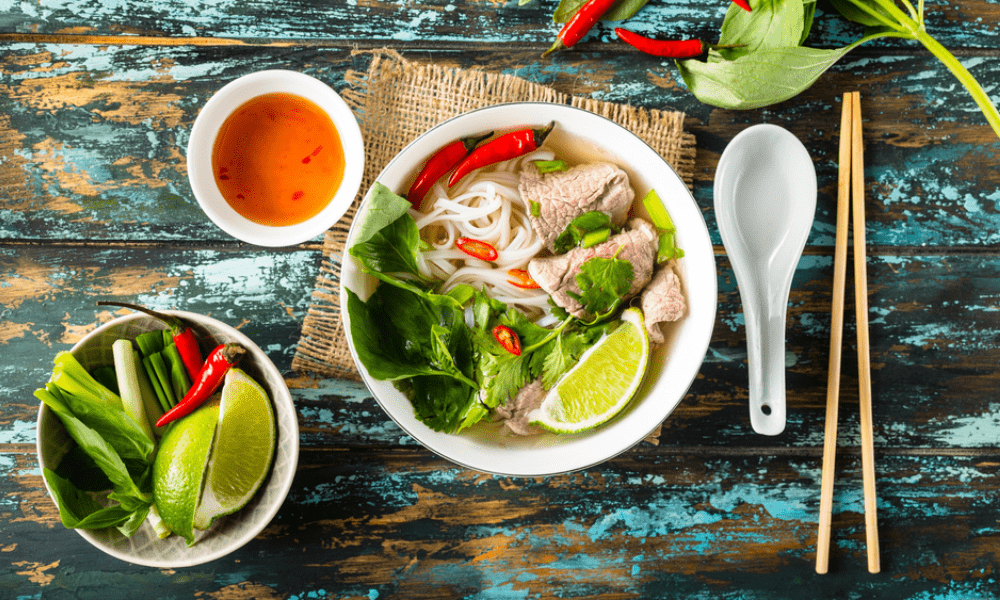 You may mix and match the cuts of beef available in your Beef Pho. Here are a few of the most popular options (and feel free to mix and match them):
Thinly sliced round steak (Tai)
Well-done brisket (Chin)
Beef flank (Nam)
Beef meatballs (Bo Vien)
In addition to these, you may try these:
Fatty brisket (Gau)
Tendon (Gan)
Tripe (Sach)
Crunchy flank (Ve don)
Even more Pho ordering options: If you're already enjoying a few bowls of pho and you feel a little more confident, you may try these phrases to further customize your pho dining experience:
Rare beef (Tai song)
Few noodles (It banh)
And extra noodles (Nhieu banh)
The 10 Best Pho Saigon Restaurants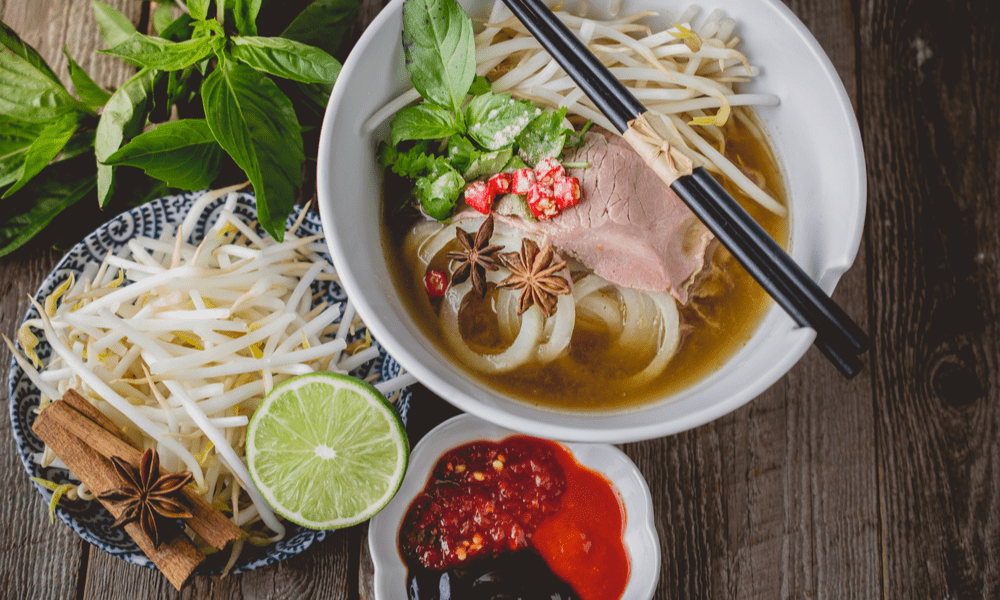 No matter what your personal standards are, each person will have a different definition of the perfect pho. In our guide below, we'll show you the best 10 pho saigon houses in Ho Chi Minh city, according to local recommendations.
Pho Hoa
Rating/reviews 4.0/5.0 ( by Google)
Address: 260A Pasteur street, Ward 8, Disrict 3, Ho Chi Minh City
Pricing: 40.000 – 55.000vnd
Open hours: 05:00 AM – 11:00 PM
Phone: 0838297943
Pho Thin
Rating/Reviews 4.1/5.0 (by Google)
Address: 110 Le Thi Hong Gam Street, Nguyen Thai Binh Ward, District 1, Ho Chi Minh City
Pricing: 25.000 – 35.000vnd
Open hours: 06:00 AM – 10:00 PM
Phone: 0972127918
Pho Phu Vuong
Rating/Reviews 4.1/5.0 (by Google)
Address: 339 Le Van Sy Street, Ward 1, Tan Binh District, Ho Chi Minh City
Pricing: 40.000 – 77.000vnd
Open hours: 07:00 AM – 13: 00 PM | 17:00 PM – 21:30 PM
Phone: 0902525074
Pho Hung
Rating/Reviews 4.3/5.0 (by Google)
Address: 243 Nguyen Trai Street, Nguyen Cu Trinh Ward, District 10, Ho Chi Minh City
Pricing: 50.000 – 66.000vnd
Open hours: 06:00 AM – 03:00 AM next morning
Phone: 0838385089
Pho Le
Rating/Reviews 4.1/5.0 (by Google)
Address: 415 Nguyen Trai Street, Ward 7, District 5, Ho Chi Minh City
Pricing: 38.000 – 55.000vnd
Open hours: 06:00 AM – 12:00 AM (midnight)
Phone: 038234008
Pho Tau Bay
Rating/Reviews 4.0/5.0 (by Google)
Address: 435 Ly Thai To Street, Ward 9, District 10, Ho Chi Minh City
Pricing: 40.000 – 61.000vnd
Open hours: 03:15 PM – 12h30 AM (midnight)
Phone: 0907304546
Pho Chua Thanh
Rating/Reviews 4.0/5.0 (by Google)
Address: 242/101 Nguyen Thien Thuat, Ward 3. District 3, Ho Chi Minh
Pricing: 25.000 – 39.000vnd
Open hours: 11:00 AM – 09:00 PM
Phone: 0907779050
Pho Phu Gia
Rating/Reviews 4.3/5.0 (by Google)
Address: 146e Ly Chinh Thang Street, Ward 14, District 3, Ho Chi Minh City
Pricing: 35.000 – 55.000vnd
Open hours: 07:00 AM – 11:00 AM | 5:00 PM – 9:00 PM
Phone: 0942848268
Pho Anh
Rating/Reviews 4.1/5.0 (by Google)
Address: 8 Ky Dong Street, Ward 9, District 3, Ho Chi Minh City
Pricing: 35.000 – 55.000vnd
Open hours: 06:00 AM – 10:00 PM
Phone: 02838437480
Pho Cao Van
Rating/Reviews 4.1/5.0 (by Google)
Address: 25 Mac Dinh Chi Street, Da Kao Ward, District 1 Ho Chi Minh City
Pricing: 40.000 – 66.000vnd
Open: 06:30 AM – 11:00 PM
Phone: 02838220509